Browse Journals
New Jersey English Journal (NJEJ) is a peer-reviewed scholarly journal that focuses on English Language Arts education at all instructional levels. The journal is published annually by the New Jersey Council of Teachers of English (NJCTE), a state affiliate of the National Council of Teachers of English (NCTE). The contents of NJEJ do not necessarily reflect the views of NJCTE or its members.
NJEJ, a publication of NJCTE, is hosted on Montclair State University's Digital Commons website.
See the Aims and Scope for a complete coverage of the journal.
Apply here to be a reviewer for New Jersey English Journal.
See our Current Call for submissions, and our Submission Guidelines for submission details.
Send any queries to: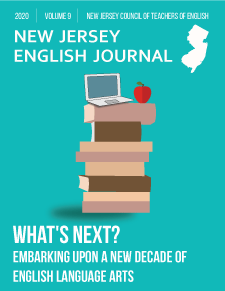 PEAK Journals (Office of Arts + Cultural Programming, PEAK Performances)
Peak Journal is a place for experimental/exploratory conversations between live art and the written word. In a time when traditional arts journalism seems evermore embattled and diminished, it's crucial to have thoughtful, nuanced writing about the arts, and to acknowledge that criticism itself is a literary art form, one that is far more unruly and fruitful than the thumbs up/thumbs down consumer report that so many reviews are reduced to. It is key as well to gather a rich diversity of voices and viewpoints, and to set them loose with guidance rather than restraint, because who is writing about the art, and how they are allowed to write about that art, is just as important as who is making it.
ISSN 2474-8218
The Emerging Learning Design Journal (ELDj) is an open access, peer-reviewed, online journal that provides a platform for academics and practitioners to explore emerging learning design theories, concepts, and issues and their implications at national and international levels.
See the Aims and Scope for a complete coverage of the journal.